Clearnanotech provides with Thermofer a flexible solution for low temperature irradiation nano heating products for a wide range of applications:
residential and non- residential buildings, caravans, living containers, indoor & outdoor gastronomy, farming and many others
Intelligent and reliable heating
Pleasing warmth, without unattractive radiators, is the heart and soul of an energy-efficient dwelling. Thermofer® panel heating system, recently awarded the PlusX Award for brand quality, offers you the highest value, ease of operation and functionality – all precisely tailored to your needs and specifications, of course.
This technology generates heat from inside your walls and floor, making radiators a thing of the past. Discreet, safe and maintenance-free, the low-voltage thermofer® system opens up a world of possibilities for the design and layout of your home – inside and out.
Economy and comfort
• Voice-based control via ALEXA
• 10-year guarantee on specially manufactured components
• Lower operating costs over the entire service life than
• with other heating systems
• Maintenance-free, leak-free and silent
• Straightforward and inexpensive installation
• High degree of design freedom due to flexible installation
• Whether in the wall, in the floor or on the ceiling!
• App-based regulation and control
• CO2 neutral
Ecology and a healthy environment
• No effect on the WiFi
• No stirring up of dust particles or allergenic substances
• Easy and flexible regulation of temperature
---
Our flexible heating system leaves nothing to be desired and is applicable for refurbishment as well as for new construction
Clever and safe heating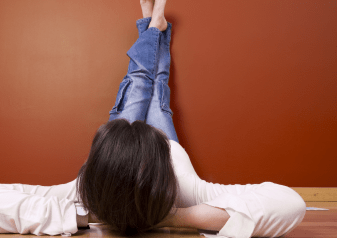 WALL

If you feel the heat radiation from all directions, it is the most comfy for you. The WALL system, which is invisibly integrated close to the surface into the plaster layer, is particularly well-suited for this purpose. You can set each heating element to the appropriate temperature to create your individual room climate.
This energy-efficient system is suitable for large and small, low and high-ceilinged rooms, whereby it is particularly economical in high-ceilinged rooms.
The supply voltage is 42 V AC and therefore fulfils the requirements in electrical safety.
WALL is certified as construction product according to EN 13501-1:2010 with the fire classification E.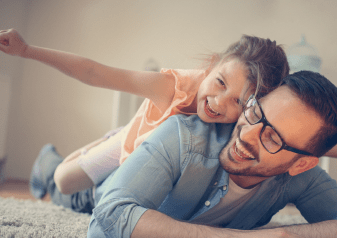 FLOOR
Under floor heating, especially from tiled floors, delivers pleasant warmth and creates a cosy climate. A serious disadvantage that has hindered their widespread distribution has been their great thermal inertia: it takes hours until the room is heated; and again many hours until the room has cooled off.
FLOOR does not have this disadvantage. Through the integration of the heating element close to the surface and the use of an ultra-thin but highly effective insulation layer (DAMP) our floor heating heats up as quickly as the wall heating – in other words in minutes and not hours!
This is only possible with the FLOOR system!
Even heating zones, which were difficult or not at all to realise with classical systems, can be made possible without an additional installation requirement, which again could lead to a significant saving in heating costs.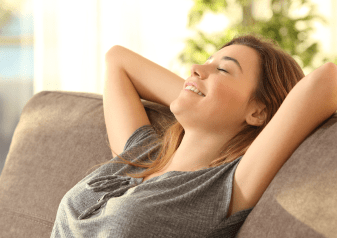 CEILING
If the warmth is to come from "heaven", you can use the large and free area of the ceiling as a heat source with the CEILING system. With this system, the proportion of thermal radiation is the highest, and the build and installation is equally simple as with the WALL. At the same time, you own an insulation of the storey ceiling with the fitting. A combination of WALL and CEILING is possible without any complications and in many application cases advisable.
Discover the award-winning diversity of our products!
Why Thermofer®?
Thermofer® is a pioneer in the field of innovative heating solutions. They develop and produce future-oriented low-temperature panel heating systems for wall, floor and ceiling mounting, but also for mobile applications. Our products excel through very low energy consumption and create cosy warmth for maximum comfort.
Clearnanotech is a solution provider for diverse areas of the building envelope and uses the most innovative and reliable component technologies to achieve net zero energy generation and consumption.
For the area of heating solutions Clearnanotech choose Thermofer as his manufacturer for state of the art nano heating products.
As an exclusive and official distributor, Clearnanotech offers its customers the complete range of Thermofer products as well as its own services. Clearnanotech thus follows its customer focus and high quality approach.



For more information, please contact our headquarters or a team member near to you:
---